Garden Project at Seminary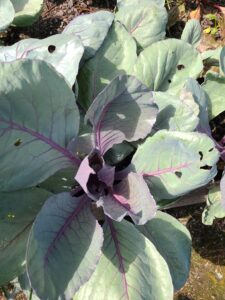 Did you know that our Seminary site is home to a large, thriving, lush garden right in the heart of Durham city center?
The garden was built in 2016 when EHS/HS partnered with Durham County Cooperative Extension with initial funding coming from PNC Bank. This project has since been an ongoing collaborative with Durham County Cooperative Ext and the Summer Program. Every summer until COVID it was planted by season. When COVID hit, the garden was dormant but through the efforts of Ms. Altie Hoyte-Friedberg, Ms. Jasmine Godfrey and the children, the garden was replanted and now is blooming with an overabundance of vegetables. Children and teachers have been able to take home the vegetables and fruit to share with family.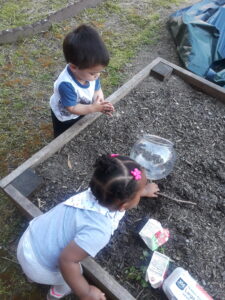 As part of a holistic curriculum for our young students, gardening provides a variety of introductions to new skills, nutrition and a fun learning activity that will stay with them throughout their lives.
Here are 10 benefits of gardening with children:
Gardening engages all five senses. …
Gardening encourages healthy eating. …
Gardening enhances fine motor development. …
Gardening is science. … it teaches STEM
Gardening is a great family activity. …
Gardening teaches responsibility. …
Gardening helps kids learn to plan and organize
There are many reasons from a Wellness perspective for Adults to engage as well:
In addition to providing nutritious veggies and fruits for your dinner table and beautiful flowers to decorate it, gardening offers a variety of health benefits.
Exposure to vitamin D. …
Family time activity
Decreased dementia risk. …
Mood-boosting benefits. …
Enjoyable aerobic exercise. …
Helps combat loneliness.