Head Start & Early Head Start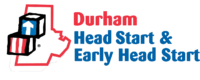 Since 1965, Head Start has served millions of children and families across the United States. There are approximately 2,000 Head Start and Early Head Start grantee agencies providing an array of child and family development services. CHTOP operates three such programs in Durham and Orange Counties.
Originally, Head Start was for children age three and four. In the 1990s, the Early Head Start Program was initiated for children from birth to age three. Many Head Start programs are providing a continuum of Head Start services to the full age range from birth to kindergarten, giving many children and their families several years of growth and development in the program.
We encourage you to apply if you feel that you are eligible for the Durham Head Start & Early Head Start Program. Families with the greatest need are selected for enrollment each year.
About Orange County, NC Head Start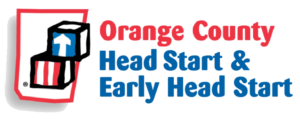 The Orange County Head Start & Early Head Start program began in 1997 as an Early Head Start program. Originally, the program was funded to serve 100 children age birth to three and pregnant women in low-income households in Orange County, NC. In 2003, the Pre-K Head Start program was added with funding to serve 80 additional children and families in Northern Orange County.
Orange County is composed of two distinct areas that conform to the two school districts that serve the county. The Chapel Hill-Carrboro area is in the southeastern corner of the county and is home to the University of North Carolina, and its 20,000 students. With more than half the county's population, the Chapel Hill-Carrboro area has its own school system. The rest of the county is mainly rural with social, educational and economic conditions that are typical of other rural areas in the state. The Orange County school district serves the rest of the county.
The Chapel Hill Training-Outreach Project, Inc. was a division of the Chapel Hill-Carrboro City School System (CHCCS) from 1969 until 1997. In 1984, FCR acquired funding to start the Chapel Hill-Carrboro Head Start program which remained with the CHCCS after FCR. became an independent, 501 (c)(3), non-profit organization in 1997.
Today, there are two Head Start programs serving Orange County:
The Chapel Hill-Carrboro Head Start Program of the Chapel Hill-Carrboro City School System
The Orange County Head Start & Early Head Start program of Families & Communities Rising
Click here to access the Notice of Lead in Water Hazard notification for Fairview.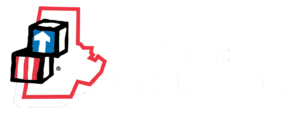 Durham County Main Office
215 West Seminary Street
Durham, NC 27701
Phone: 919-688-5541

Orange County Main Office
4220 NC-55, Suite 300
Durham, NC 27713
Phone: 919-490-5577