Head Start & Early Head Start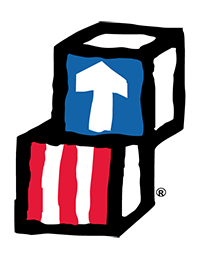 Since 1965, Head Start has served millions of children and families across the United States. There are approximately 2,000 Head Start and Early Head Start grantee agencies providing an array of child and family development services. CHTOP operates three such programs in Durham and Orange Counties.
Originally, Head Start was for children age three and four. In the 1990s, the Early Head Start Program was initiated for children from birth to age three. Many Head Start programs are providing a continuum of Head Start services to the full age range from birth to kindergarten, giving many children and their families several years of growth and development in the program.
We encourage you to apply if you feel that you are eligible for the FCR Head Start & Early Head Start Program. Families with the greatest need are selected for enrollment each year.
Durham County Main Office
215 West Seminary Street
Durham, NC 27701
Phone: 919-688-5541
Orange County Main Office
125 Lawndale Ave.
Hillsborough, NC 27278
Phone: 919-490-5577
Frequently Asked Questions 
To qualify for enrollment in the Head Start and Early Head Start program, families must meet the poverty guidelines that are established by the US Department of Health and Human Services.
At time of enrollment, families must provide documentation to demonstrate that they are living at or below these guidelines.
2020  Head Start Family Income Eligibility Guidelines (130% of the Federal guidelines for poverty):
Family Size:
Yearly family Income
100%
Yearly family Income
130%
1
$12,760
$16,588
2
$17,240
$22,412
3
$21,720
$28,236
4
$26,200
$34,060
5
$30,680
$39,884
6
$35,160
$45,708
7
$39,640
$51,532
8
$44,120
$57,356
For each additional family member
 Add: $4,480
Pregnant women and families with children under age three who are living in either Durham or Orange County in North Carolina are eligible to apply for the FCR Early Head Start program.
SPECIFIC TO ORANGE COUNTY: Families with children age 3 and 4 and who reside in the portion of Orange County served by the Orange County Schools are eligible to apply for the Pre-K Head Start program. Those otherwise qualified families living in the portion of Orange County served by the Chapel Hill-Carrboro City Schools are eligible to apply for the Chapel Hill-Carrboro Pre-K Head Start program.
All Head Start families receive an array of individualized services based on each family's situation: their strengths, needs, goals, and aspirations. Families who qualify for center-based services receive high quality child care/education at low or no cost. Families who qualify for the home-based option are offered parent-child playgroups and weekly home visits focused on parent education and child development. All home-based and playgroup services are offered in Spanish and at no cost to enrolled families
When a family enrolls in Head Start, they are given a thorough assessment and then they have an opportunity to develop their own individualized plan for their family based on their circumstances and their goals and objectives. Head Start staff then helps the family achieve these goals.
Head Start Services Include:
High Quality Child Care
Home-based option
Health, medical and nutrition services for child and family
Mental health and substance abuse services
Child dental services
Literacy services, including ESL
Involvement of parents in program governance
Services to enhance self-sufficiency
Services for children with disabilities
In Head Start, parents are regarded as their child's primary teacher. Parents are involved in all aspects of the program from volunteering in the classrooms to participating on the Head Start main decision-making board, called the Head Start Policy Council.
The Head Start Policy Council has primary responsibility for operating the Head Start program in partnership with the FCR. Board of Directors. The Policy Council is composed mainly (80%) of current Head Start parents. Other members are community representatives. No Head Start staff member is a voting member of the Council. One Policy Council member is also included as a member of the FCR Board of Directors.
Chapel Hill Day Care Center
401 Kildare Road Chapel, NC 27516
(919) 929-3585 | MAP
Fairview Child and Family Center
125 Lawndale Avenue Hillsborough, NC 27278
(919) 643-4000 | MAP
Homestead Based Playgroups
600 Homestead Road Chapel Hill, NC 27514
(919) 643-4000 | MAP
KidSCope Early Learning Center
1712 Willow Drive Chapel Hill, NC 27514
(919) 644-6590 | MAP