Welcome to the ARCH National Respite Network and Resource Center
Asking for help is a sign of strength
COVID-19 Respite Resources
---
 Providing and Receiving Respite Care Safely During the COVID-19 Pandemic
Download the new Voluntary National Guidelines for Respite Care Agencies, Providers, Family Caregivers, and Respite Care Recipients.  Now available in Spanish.
To find respite in your community, please click here.
Are you a state agency or coalition responding to a Lifespan Respite Funding Announcement? click here.
What is Respite?
Respite is planned or emergency care provided to a child or adult with special needs in order to provide temporary relief to family caregivers who are caring for that child or adult. For more information on how to find and choose respite care, click here for the ABCs of Respite.
The mission of the ARCH National Respite Network and Resource Center is to assist and promote the development of quality respite and crisis care programs; to help families locate respite and crisis care services in their communities; and to serve as a strong voice for respite in all forums.
The ARCH National Respite Network includes the National Respite Locator, a service to help caregivers and professionals locate respite services in their community, the National Respite Coalition, a service that advocates for preserving and promoting respite in policy and programs at the national, state, and local levels, and the Lifespan Respite Technical Assistance Center which is funded by the Administration for Community Living in the US Department of Health and Human Services.
Responding to a Federal Lifespan Respite Grant Announcement?
You may find the following ARCH resources helpful as you respond to a Lifespan Respite Funding Announcement from the Administration for Community Living:
Introduction to Lifespan Respite "101": includes ideas to help you collect information for required elements of the application; provides ideas for other federal sources of respite funding so you know which state agencies to reach out to for support and partnerships; presents summaries of activities of current Lifespan Respite grantees, including Integration and Sustainability activities, and the roles of State Respite Coalitions and ADRC partners; and background on the Lifespan Respite program. Click here.
State Developed Lifespan Respite Tools: Includes tools for needs assessments and environmental scans, performance measurement, service delivery, caregiver assessment for respite, respite voucher guidance, respite registry examples, job descriptions, public awareness materials, and more. Click here.
Archived Lifespan Respite Funding Opportunity Announcements from ACL, click here.
Sustainability Toolkit for Lifespan Respite Programs, click here.
Performance Measurement for Lifespan Respite Programs, click here.
More information can be found at the Lifespan Respite Technical Assistance Center, click here.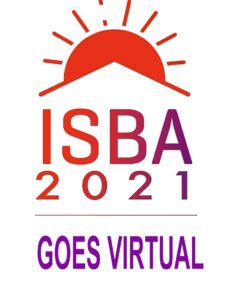 Due to uncertainties caused by the pandemic, the International Short Break (Respite) Conference will be held virtually.
June 22 – June 25, 2021
For more information and to register, visit the ISBA Conference Website.
ARCH Respite Research Summit was held as a Virtual Event on the afternoons of September 29 and 30, 2020.
Check here for presentations and recorded sessions.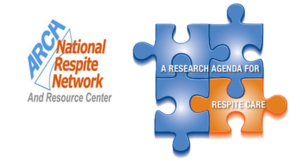 Respite — Fuel for the Caregiving Journey!
TV Billboards (5-sec, 10-sec, and 15-sec) to adapt for use in your own state!
See the ARCH version here.
High resolution versions are available that you can adapt for local TV with your state or local program contact information.
Contact ARCH for more information.
From the ARCH Messaging Workgroup and the generosity of the Kansas Lifespan Respite Coalition

Listen to eCareDiary Blog Radio
 Featuring ARCH
How to Find Respite for Caregivers

Click here or listen below.
LIFESPAN RESPITE TECHNICAL ASSISTANCE CENTER