FCR Newsletter Forward May 2021
Our May issue of the FCR newsletter is dedicated to recognizing and honoring MH Awareness. Raising awareness about Mental Health and Self-Care is a priority for FCR. We support Behavioral Health Care, not just in May, but all year long. Our focus is to provide early and preventive mental health screening, culturally responsive assessment and maintaining an environment of self-care for families and staff with connection to resources for all in need.
According to MentalHealth.gov, Mental health includes our emotional, psychological, and social well-being. It affects how we think, feel, and act. It also helps determine how we handle stress, relate to others, and make choices. Mental health is important at every stage of life, from childhood and adolescence through adulthood.
Over the course of your life, if you experience mental health problems, your thinking, mood, and behavior could be affected. Many factors contribute to mental health problems, including:
Biological factors, such as genes or brain chemistry
Life experiences, such as trauma or abuse
Family history of mental health problems
Mental health problems are common but help is available. People with mental health problems can get better and many recover completely.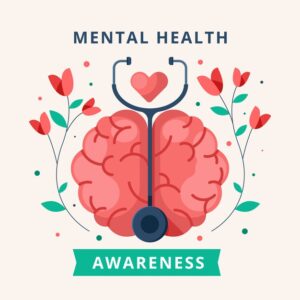 Each year millions of Americans face the reality of living with a mental illness The following statistics are shared by N.A.M.I.
1 in 5 U.S. adults experience mental illness each year
1 in 20 U.S. adults experience serious mental illness each year
1 in 6 U.S. youth aged 6-17 experience a mental health disorder each year
Mental illness affects:
44% of LGB adults
32% Mixed/Multiracial adults
22% of White adults
19% of American Indian or Alaska Native
18% of Latinx adults
17% of Native Hawaiian or Other Pacific Islander adults
17% of Black adults
14% of Asian adults
Gratitude to FCR's clinical staff who have provided information for this newsletter on Self Care and specifically some instructional information on Yoga and Meditation.
Tremaine Riley provides an overview on Self Care, FCR Director Deric Boston talks about Meditation and provides a guide to trying this self-care practice, and Johnesha Truesdale gives an overview on Yoga.