"Don't Suffer in Silence" | Ways to Help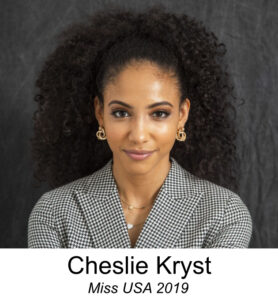 Cheslie Kryst was young and accomplished when a single choice changed the trajectory of her life. By the age of 30, Cheslie Kryst was an Emmy nominated correspondent for Extra TV, the 2019 Miss USA pageant title holder, and a licensed attorney in North and South Carolina. On January 30th, 2022, the tragedy of Cheslie Kryst's suicide shook the nation. Although her life seemed perfect from the outside, she was struggling with her mental health on the inside. Suicide attempts occur across all ages, races, and socio-economic backgrounds. Suicidality can feel overwhelming in the moment, but suicidal thoughts often pass with the right treatment and care. The good news is that reducing the risk of suicide can start with you! One of the first steps to suicide prevention is identifying who is at risk. How do you know if someone is at risk?
Terms to Know
Suicidality: Includes suicide ideation, which is the thought of taking one own's life, and suicidal behaviors, including attempts to commit suicide

Resilience: The ability to recover quickly from difficulties

Protective factors: Strengths, skills, and resources that help reduce the likelihood of attempting suicide

Risk factors: Characteristics that make it more likely that someone will consider or attempt suicide

Depressive symptoms: Involves the persistent feeling of sadness and loss of interest in daily activities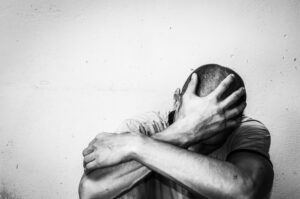 How to identify someone who is at risk for suicide
Some people may be at a higher risk of attempting suicide if they display one or more of these characteristics:
Risk Factors
Stigma against asking for help

Alcohol or substance abuse

History of abuse or trauma

Loss of a relationship or employment
Risk factors may increase the likelihood of suicidality, but do not predict a suicide attempt. Beyond risk factors, there are behaviors and actions that may indicate that someone is considering suicide. Be on the lookout for the following:
Warning Signs
Talking about wanting to die or commit suicide

Talking about being a burden to others

Talking about feeling hopeless or having no reason to live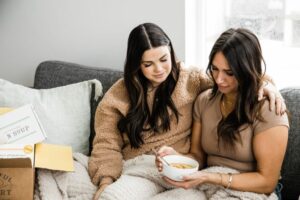 What can you do if you know someone who is at risk for suicide?
If someone you know exhibits these warning signs, there are ways to help. Here are some strategies for assisting someone at risk:
Protective Factors
Protective factors help to counteract risk factors and reduce the likelihood of considering or attempting suicide. An effective way to prevent suicide is to promote messages of strength and resiliency. It's important that everyone, even those who are not at risk, display the following protective factors to reduce the likelihood of considering suicide:
Good access to menta and physical healthcare

Strong connections to family or friends

Participating in healthy activities
Breaking the Silence
No one ever deserves to handle hard things alone. If you or a loved one is at risk for suicidality, reach out to someone. If you are trying to help someone else, involve others to support you. It is okay to be unsure about what to do in potentially life threatening situations. Families and Communities Rising has resources and staff that are readily available to help. Please contact us if you are seeking out resources for suicide prevention!
In crisis, call the National Lifeline at 1-800-274-8255 or text "HOME" to 741741
References